Pupil Premium
The Pupil Premium is a grant allocated to schools in addition to the main school budget. It is awarded on the basis of the number of children eligible for Free School Meals (FSM) or who have ever been on Free School Meals in the last 6 years (FSM Ever6). The funding is seen by the Government as a way to address the current inequalities between children eligible for FSM and their peers by ensuring that funding to tackle disadvantage reaches the pupils who need it most. Children who are looked after face additional barriers to reaching their potential and so these children too will receive a premium.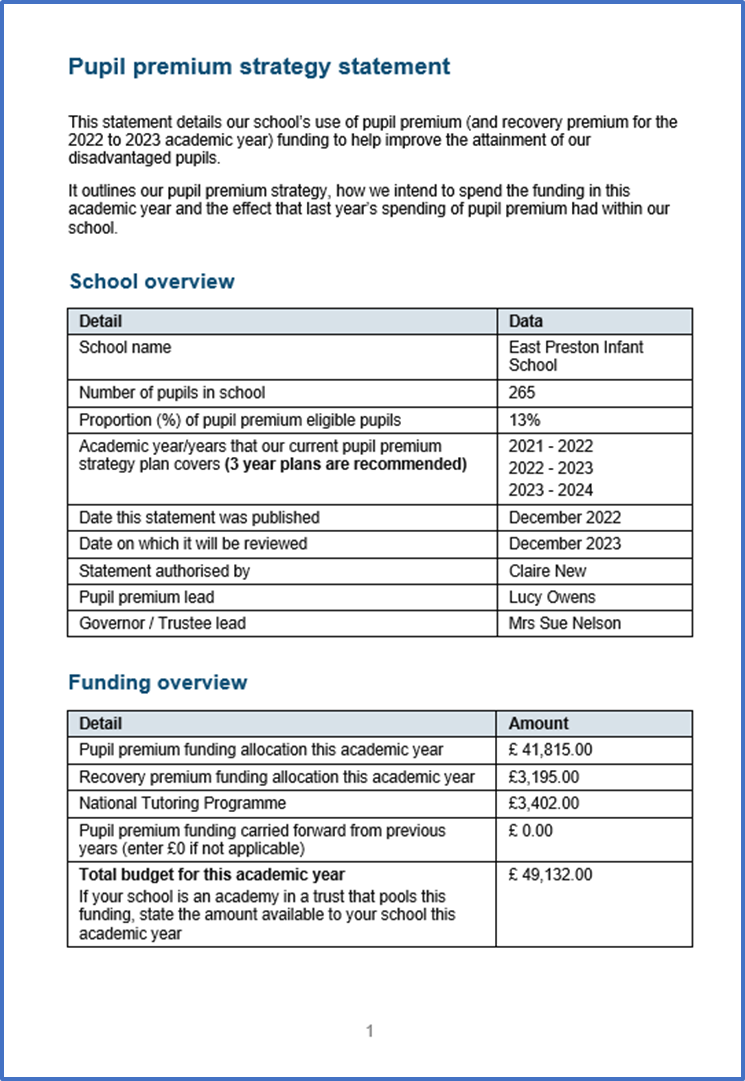 2022/23 Pupil Premium Strategy Statement & Review of Outcomes for 2021/22
Please click on the links below for our previous Pupil Premium reports.