Maths
Children are taught Mathematics through a cross-curricular, practical and oral approach which gives them a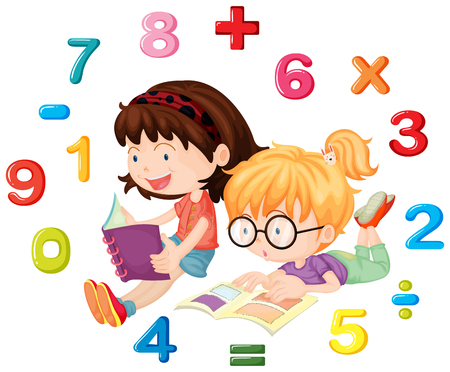 sound structure in which they can develop an understanding of the processes involved and learn the basic skills.
Children are given a wide range of purposeful, practical and fun investigative experiences to practise and consolidate concepts and skills. Problem solving is an essential part of mathematics and children have opportunities to apply their problem solving skills in everyday situations.

The children have access to a wide range of mathematical equipment including Numicon which is a multi-sensory approach with problem solving, reasoning and conversation at its heart. It enables them to:
develop fluency by using a visual, practical base to develop conceptual understanding and fluent recall.
reason mathematically through the use of concrete objects and spoken language to explain and justify.
develop into confident problem solvers.
Children are encouraged to understand and use mathematical language through work on Number, Calculation, Time, Measuring, Weighing, Capacity, Money, Shape and Data Handling.

Children record their learning in a wide variety of forms including written work, diagrams, photos of practical tasks and through Computing.
For an overview of Maths objectives across the school please click here
To see how we teach calculations throughout the school please click here Calculation Policy
Click on the links below to play fun Maths games! You may need Flash Player 6 - click here to get Flash Player 6
Hickory Dickory Clock
Family Maths Toolkit
BBC KS1 Maths
Games for Reception
Counting, Matching & Ordering
Underwater Counting 1-1 Correspondence
Feed the Monsters the Correct Shape
Addition to 10 Using Pictures
Using 1p coins up to £1.00
Games for Year 1
Place Value - Shark Numbers, Play Your Cards Right, Coconut Odd or Even
Calculation - Ten Frame, Bottle Take Away
Shape - Shape Patterns, Math Learning Geoboard
Games for Year 2
Calculation - Mental Maths Train, Hit the Button, Partition Addition
Place Value – Place Value Basketball, Pop N Drop
Money - The Change Game, Coins Game
Time – Hickory Dickory