Foundation Subjects
Click on the links below to view the curriculum overviews.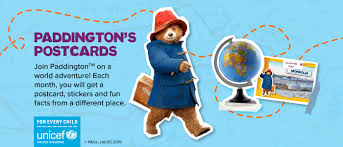 We are linking up with Paddington Bear at East Preston Infant School!
Paddington is travelling around the world, visiting different countries. In each place he learns about the lives of children who live there and we receive a postcard telling us about each visit.
We then link the information he gives us to 'the rights of a child' and we talk about a child's right to be happy, healthy and safe.